Runners Clinic Surrey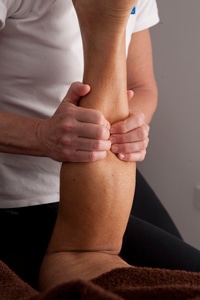 Running is one of the easiest ways to stay fit, you just put on your kit and off you go. However running is also an easy way to develop an injury due to the constant impact on your joints. It is a very repetitive sport and a small imbalance in your gait can soon become a full blown problem if not treated quickly.
A few injury avoidance tips that should not be overlooked are;
Wear correctly fitted shoes and replace regularly
Warm up properly
Cool down and stretch thoroughly
Rehydrate and refuel without delay after (and often during) a run
Increase training loads gradually
Deal with any injuries straight away
As a runner myself I have had my share of injuries and I know how frustrating they are. You are training hard for a particular race, all is going well and then suddenly you strain a muscle or a joint starts to hurt.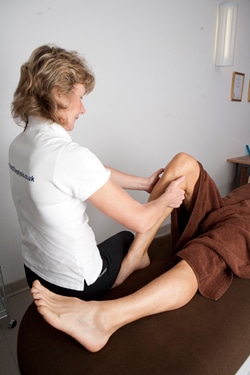 Unfortunately there is often no magic cure for an injury but if you seek treatment straight away the effects can usually be minimised leading to a significant reduction in pain and lost training time.
If you have sports massage regularly as a maintenance strategy, niggles and imbalances can be spotted early and sorted out before they stop you in your tracks. A regular massage also keeps your tissues more mobile and you less stiff by encouraging the exchange of waste products and nutrients in the muscles. This makes for healthy tissues and a decreased injury risk, and should help you to train harder and more effectively.
Sports massage will aid recovery from most running injuries, and this coupled with exercise and training advice will go a long way to keeping you on the road.
If you are not sure if sports massage would help you or would like further information on your runners problem go to the Contact page and telephone or e-mail.
I will give you my best advice.
And if I feel that I can't help you then I will put you in touch with someone who can.
Sports and Remedial Massage Prices
30 MINUTES £35.00
45 MINUTES £45.00
60 MINUTES £55.00
10% DISCOUNT IF YOU PRE-PAY FOR A BLOCK OF 5 MASSAGES – Individual sessions may be booked as you go along but the block must be completed within 6 months of initial payment.
Please note that we do need one working day's notice of a cancelled appointment or we reserve the right to charge the full amount for lost time. Our clinics are busy and a day's notice enables a cancellation to be filled from our waiting list.
Gift Vouchers
We have gift vouchers available to be used against any of our treatments
After suffering from chronic bad back pain for as long as I could remember I was recommended to visit Trudy and her relaxed manner and amazing knowledge of the body really helped me work to correct my posture and home-working setup and I'm seeing great results already
I decided to take up active exercise and found I was suffering from regular aches and pains in my shoulders. After a few quick sessions with Trudy I realised that I actually had tissue damage and needed to change my exercise routine. With new strengthening exercises I am able to complete an exercise class without the recurring pain
I have been running pretty much all my adult life and time has taken its toll on my joints and my recovery time between events has been greatly reduced which has left my training schedule almost non-existent so when I visited Trudy and she was able to help me reduce my recovery time it was like having my youth given back to me. I have now completed 5 more marathons that I thought I wouldn't have been able to do!